Read other articles
How Real-Time Email Validation Can Boost Profit
If you are looking for a way to increase your business's sales, real-time email verification is an excellent solution. Email validation of this nature prevents your emails from hard bouncing when sent to addresses on your company emailing or email marketing list. Bouncing is detrimental to your business's overall sales goals, as a high bounce rate undermines your sender score and thus your online integrity. It also impedes your marketing outreach efforts. Read on to learn more about why bouncing is undesirable and how email verification can help.
What's So Bad About Bouncing?
A hard bounce refers to an email that is undeliverable because there is a permanent issue with the email address it was sent to. The reasons that hard bounces occur vary widely, and can include everything from an email address with a typo or an address that never existed in the first place. Hacks by bots and carelessness of new users registering on your website or signing up for your emailing list are behind of these issues.
You want to avoid as many hard bounces as possible because Internet Service Providers determine your sender score based on how many emails hard bounce from your email address. Your email provider is also concerned with your number of hard bounces, as they do not want to disrupt their own reputation by hosting email addresses with low sender scores. You want to avoid doing anything to compromise the reputability of your email address or your business, as your public image is everything as far as sales are concerned.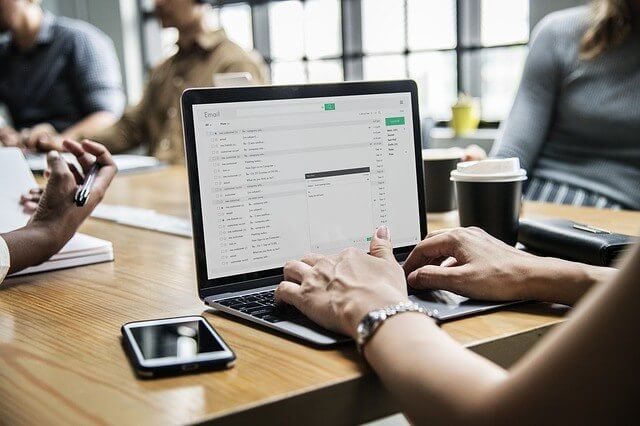 It is also important to think about the fact that, if the owner of an email address has a typo in his or her submission, his or her inbox will never receive the information from your company that he or she desired, leaving a captive member of your audience in the dark. Fortunately, email validation can truly help you meet your business goals, whether your main concern is reputation or communication.
What is Real-Time Email Verification?
As part of your email sign-up process, email verification involves utilizing an application that requires users to enter a real email address while registering for your mailing list. There are modern applications available that utilize behind-the-scenes validation to immediately let the user know if there is something wrong with the email address that was typed in, and many will block the registrant from proceeding without fixing the error, decreasing the likelihood that a bot can hack your email registration process.
Research shows that this process of validation is less frustrating and more attractive to registrants than repetitively entering their email addresses in the more traditional error prevention method. You will want to research these newer methods of email validation that are available to you as a business email user and pick the one that is best for your purposes and your email audience.
Increase Profits Starting Today
Reaching real email addresses from your target buyers and avoiding as many hard bounces as possible will do the world of good for your sales and your reputation. All it takes is a little thoughtful research and basic technological knowledge, and you will be on your way to enhanced email lists and boosted profit through email validation.
Read other articles